One year ago today, I was sitting outside in a folding chair nervous as hell to be around a new group of people I'd never met, his family and friends. Surrounded by rival Alabama & Auburn fans, 65+ in. TV, loud speakers, hot fresh meat on the grill and an endless supply of alcohol. It was my first date. He had been pursuing me for several months prior. I waved off his attention and pursuit of me as a childhood-crush type of thing that would wear off in a few days. I however, with the push from close friends, reluctantly accepted the invitation and gave him my answer after about a week.
Never did I imagine enjoying myself to the extent that I did. I was under the impression he was going to be boring and I would want to vanish after 30 minutes. Cause in the environment in which we met I found him utterly corny, lame, cheesy, and corky; whatever you choose to call it, I thought it was a waste of my time. Especially since he was 6 years my junior. Boy.....was I wrong. I actually stayed much longer than I anticipated. We even hung out after the Iron Bowl game was over until the wee hours of the morning just enjoying each others conversation. I was asked on another date, that night, for the following day (Sunday), to the movies. He asked, told me the time and what movie he wanted us to see. He chose Queen & Slim,
starring Daniel Kaluuya and Jodie Turner-Smith. I had not heard of the movie but was willing to check it out just to spend more time with him. I was enthralled by his confidence and 'take charge' nature. I have never had a man take as much interest in planning anything with me, let along giving me all the information I needed, all I had to do was show up! Not controlling or rude, but a man knowing what he wants-and taking the steps to get it done instead of the back and forth 'IDK, whatever you wanna do" crap I am use to. It took off a lot of pressure and was actually a major turn on! I wanted to see more. I wanted to learn more. I wanted to experience more.
We met up at the theater and I was greeted with warm embrace as he leaned over to hug me. He is over a foot taller than I am. Yup, I'm a shorty. Me, still nervous and of little words, quietly stroll down the hallway towards where our movie was playing. As we walk he grabs and holds my hand. WTF!! I am screaming in my head! I have no clue what is happening at this time. I have never had a man be so affectionate towards me, EVER - let alone on the first date, so I was totally floored and totally uncomfortable. So out of my element, that it was 1st nature to pull away and release my hand from his. As we sat and watched the previews, he again made a gentlemenly advance and began to caressing my thigh and holding my hand. During the movie, he would slide in a sly sneak diss by saying I act like the female lead in the movie insinuating that I was mean and standoffish and I just needed to relax and let loose, just a tad.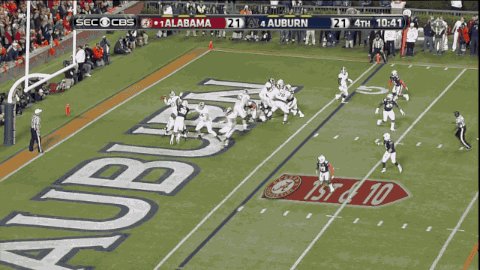 His speedy show of affection swept me off my feet and I ultimately swept him out of my life. Not knowing how to handle this type of man I jumped to conclusions, made hasty comments, grew jealous and impatient. Hence the reason I swept him out of my life--just as fast as he entered it. My lack of control over my mouth and my emotions caused him to become distant and lose interest in me. I became a total turnoff. To both him and myself alike.
After several months of on again - off again communication and dates/sofa-sits, things blew up and we both lost total restraint. Everything blew TF up! I wont tell you how it started or what happened next. But I will let you know how it ended. What happened the last week or so was the last straw for us both. Well at least for him, indefinitely. For me, I was over it all for a few months then I wanted the opportunity to sit down and discuss things. But that never happened. 'The thrill is gone", and so is he. Some things you lose you never get back. Tread lightly and be slow to speak. Always have self control because if not you may very well ruin something you want before it even has an opportunity to blossom into what you've been waiting for.
This brings me to present day and the reason for this post. Iron Bowl Game Day Saturday, the 'unofficial holiday' for everyone in the deep South, was the day of our first date. The day I felt butterflies for the first time in no less than 7 years. A feeling I never wanted to end-especially not with him. He was tall, brown skin, well groomed, smelled great with a swag that was mixed with both pretty boy and a lil' hood. But all-in-all, my favorite by far, was his big beautiful infectious smile. It made me melt. When I saw that smile, even after the 'fat lady sang', I felt like I was steaming hot chocolate being drizzled over a warm hot Blondie dessert from Applebee's. I miss that smile! It will forever be etched into memory even though he is long removed from my life.
Needless to say, today November 30, 2020 (date was actually on a Saturday/game day last year) would have made 1 year for us had things remained on track.
As I know I cannot change the past, I know I have the ability to control my actions, emotions and words going forward. From now on in all encounters in life, I make it a priority to control ME because I am the ONLY person I have the capability of controlling.
On our last date, in the car headed back to his house, he played me to a song by Leelah James and Anthony Hamilton titled "Say That", and began singing to me. His non singing ass was singing to the top of his lungs looking into my eyes. I turned towards him while driving just to laugh at his silly self. He didn't even know the verses in their entirety, just the chorus and he kept messing that up. It was too hilarious! He was too busy trying to make me smile and gesturing to me the lyrics of the song. Man-ole-man it was a great day! A memorable day! A perfect day to reflect back on!
"Say That" YOU LOVE ME!

I will leave you with this, everything in life isn't meant to stay and grow. Some things bloom and then die so that when they reemerge they are stronger and more beautiful than they were before. Even though late in life, this was a hard lesson to learn but I am blessed to have learned it. I am happy, so happy now. I am happier than I have been, even more so than I was during my time with Fairfield. I feel like the old me, but better. More like The Old Me 5.0 and I couldn't ask for anything more.
Check out this book that I read during my time of reflection and healing. It was a great read and very helpful. Why Men Marry Bitches
What lessons have you learned in love? How did you overcome your grief and what advice would you give other women on their journey to self love? Please share